A LITTLE BIT OF LOVE CAN GO A LONG WAY.
ALL EIGHTMADE PRODUCTS ARE DESIGNED AND BUILT TO LAST A LONG, LONG TIME.
[ HOWEVER ]
IF YOU WANT YOUR EQUIPMENT TO MAINTAIN ITS PERFORMANCE AND GREAT LOOKS, THEN YOU ARE GOING TO HAVE TO LOOK AFTER IT PROPERLY.
[ YOU NEED TO KNOW ]
ALL FABRICS AND MATERIALS WITH A WATERPROOF LAMINATION OR TREATMENT NEED CORRECT CARE AND RE-TREATMENT FROM TIME TO TIME.
IF NOT CARED FOR OR WASHED INCORRECTLY ANY BONDED OR LAMINATED FINISH OR SEAM SEALING TAPE WILL BREAK DOWN WITH TIME.
BURAN_LT STORM JACKET
COLD WASH 30 DEGREES LINE DRY
DO NOT DRY CLEAN
DO NOT BLEACH
DO NOT IRON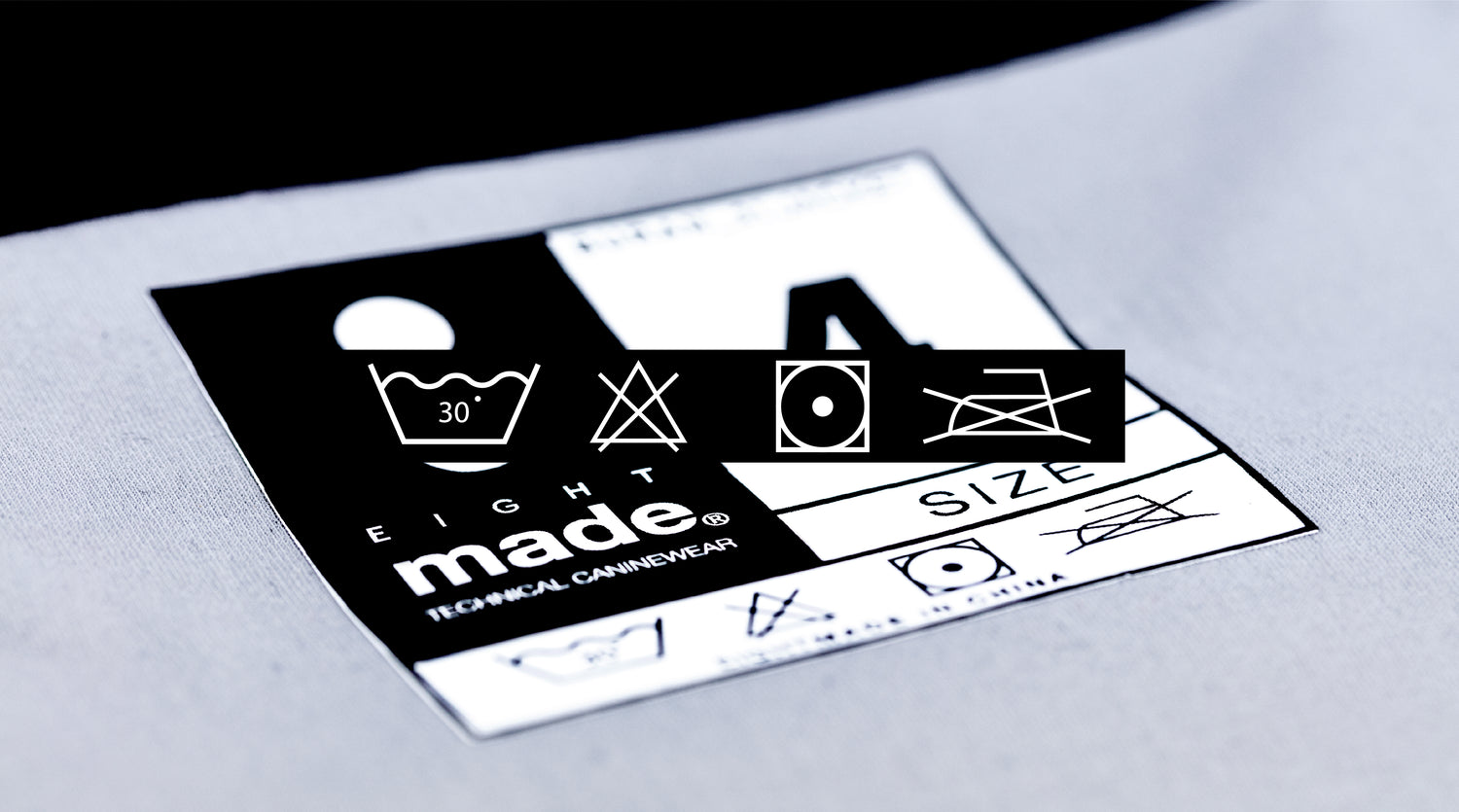 WE RECOMMEND
WASHING YOUR GARMENTS AT HOME ON A COLD WASH.
[ 30 DEGREES ]
CLOSE ALL VELCRO STRAPS PRIOR TO WASHING. IF POSSIBLE A MESH BAG ISN'T A BAD IDEA EITHER.
MANY WASHING MACHINES TODAY HAVE A 'SPORTSWEAR' SETTING SPECIFICALLY DESIGNED FOR TECHNICAL FABRICS.
REGULAR LIQUID DETERGENT IS FINE.
[ NO POWDER PLEASE! ]
THERE ARE ALSO SPECIALLY DESIGNED DETERGENTS FOR TECHNICAL OUTERWEAR.
IF YOU HAVE TO TUMBLE DRY, PLEASE KEEP IT GENTLE AND NOT TOO HOT.
ONCE THE GARMENT IS DRY, A GENTLE TUMBLE WITH WARM AIR
[20 MINS OR SO]
THIS WILL HELP RE-ACTIVATE THE FABRIC'S WATERPROOF FINISH.
DO NOT MACHINE WASH
DO NOT TUMBLE DRY
DO NOT BLEACH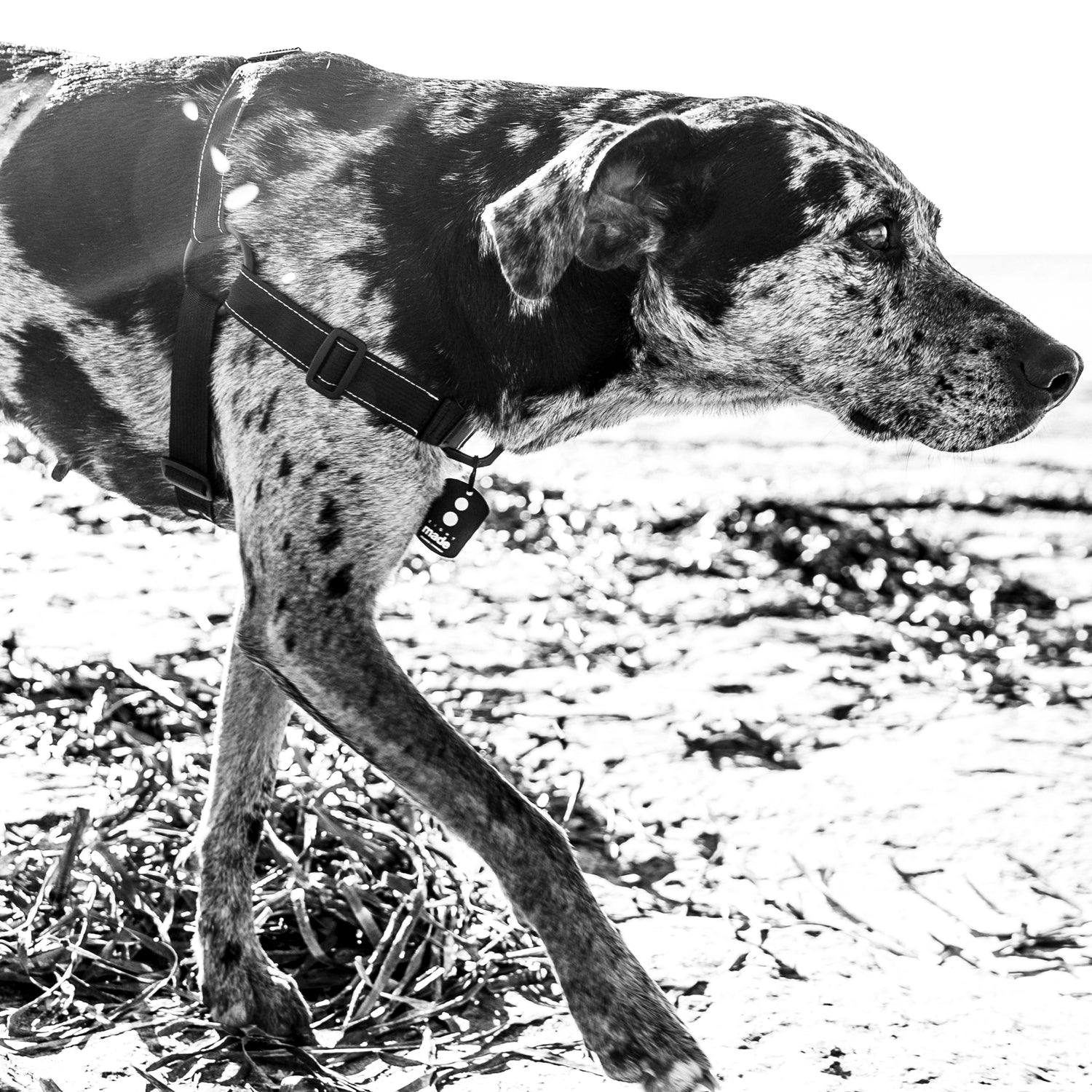 [ ACTUALLY ]
YOU COULD COLD WASH OUR WEBBING BASED PRODUCTS, BUT IT IS NOT GOOD FOR THE MACHINE AND CAN DIMINISH THE LOOK OF THE HARDWARE.
SO WE RECOMMEND FOR ALL OUR WEBBING LEASHES, HARNESSES AND COLLARS A GOOD THOROUGH HAND WASH OR WIPE TO REMOVE LOOSE DIRT, ETC.
OUR HARDWARE IS 100% ANODYZED ALUMINIUM, THIS MEANS WITH TIME AND USE THE ALUMINIUM WILL REVEAL A WONDERFULLY CHARACTER BUILDING PATINA.
WE LOVE THAT ABOUT OUR PRODUCTS, BUT ITS IMPORTANT YOU KNOW THAT WHEN YOU MAKE YOUR PURCHASE.
IF THE PRODUCT GETS WET AND DIRTY, COMMON SENSE CARE POST USE SUCH AS HANGING UP ITEMS TO DRY AND WIPING OFF ANY HEAVY DIRT WILL ENSURE LONG LIFE AND PERFECT CONDITION.